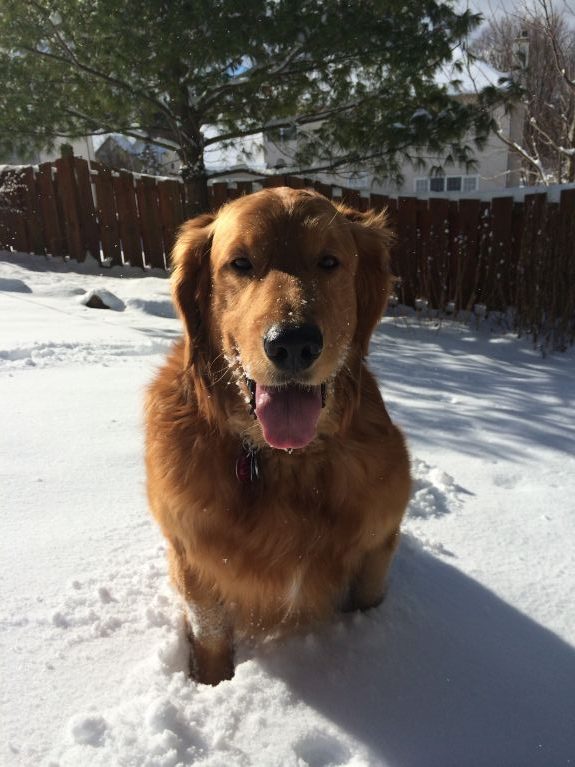 Happy Sunday everypawdy! I sure enjoyed the snow this week but I am sad that it has disappeared. I love to run in the snow but I do not like to bounce around in the backyard in the mud. My mom and dad think I am pretty smart because I seem to know my limits with three legs. I start school (for dogs) next week and am so excited! I have been practicing my manners around the house and my mom says that I'm doing a good job. I know enough already to go ahead and skip the beginner class and start the class to become a Canine Good Citizen. There's a really hard test at the end of that class that I have to pass in order to get certified and this is the first step in becoming a therapy dog. I'm a little nervous about the test. What if I don't pass? Mom says it will be ok…I can take the class again and I can take the test again but we will work really hard so maybe I can pass the first time.
My mom says the theme for this week is acceptance. I have been in my furever home now for about four weeks. My fur siblings have learned to accept me and I have learned to accept some things as well. For instance, I have accepted the fact that I only have three legs now and I can't play fetch with furbrother Eugene. Instead, I need to lay down when I play with him and although I run on my own, I don't play fetch. I have also accepted the fact that fursister Lucy is the boss: I must mind my big feet around her and try to not get into her way or else she lets me know. Lucy likes to use me as a pillow and I like when she lays with me. My job will always be to protect my buddies. The cats? Well, I've had to accept some things about them too. They have learned that I won't chase them and I've accepted the fact that they don't like me sticking my big black nose in their faces. Lilly swats me on my big black nose and makes a nasty face at me when I get too close so I've learned just to keep my distance and let them approach me. They confuse me because they look identical and one lets me get closer than the other one. I spent my first full day at my grandma and grandpa's with my golden cousins (Gabby the therapy dog and Riley) and although I was scared to go up the steps, I had a good time with my cousins. We get along great!
We had a lot of visitors come to our house last weekend. They brought yummy food and cake and I thought they were all here to see me but my mom said they were here to celebrate her birthday. It was the first time I had so many people in my house and I loved every minute of it! I am not used to people coming to the front door but I've learned that as long as someone lets them in, it's ok. I've realized that my mom and dad sometimes leave but always come back and that even though they take me out of the house, we always return to the house. They are my family and this is my forever home now so I must bark to protect it. I have a big loud bark so I'm going to use it to keep my family safe!
My parents keep telling me of all the nice things strangers have done for them to help me. I go to swim therapy once a week and a nice lady donated some therapy sessions to help me out and someone else donated some boots for me to wear. Next week The Natural Pet Enrichment Center is throwing me a party so I can meet people who have been following my story. We are going to try to raise some money for the Lorain County Animal Emergency Center to help other furfriends in need get better and find loving homes. I hope to see everypawdy there!
I like when my mom tells me the story of how I got here. She saw me on the news looking so sad and hurt. She knew I would only have three legs but wanted me anyways because she knew there was something special about me. My parents love and accept me for who I am and my mom says my imperfections make me even more special. She said I remind her of some of her students who may be a little "ruff" around the edges. She said her job as a teacher is to look beyond their imperfections to see who those kids truly are and who they could become. She says even though I am not there yet, she sees beyond my imperfections and sees that I could be an amazing therapy dog who will make people smile and look beyond their own hardships and imperfections. Even though we all go through "ruff" patches in life, things can and will get better if we work hard and my mom thinks I'm a great example of that. We don't want people to feel bad for me: My life with four legs wasn't very good but life on three legs is amazing!
Until next time…hugs and kisses 🙂
Love,
Chance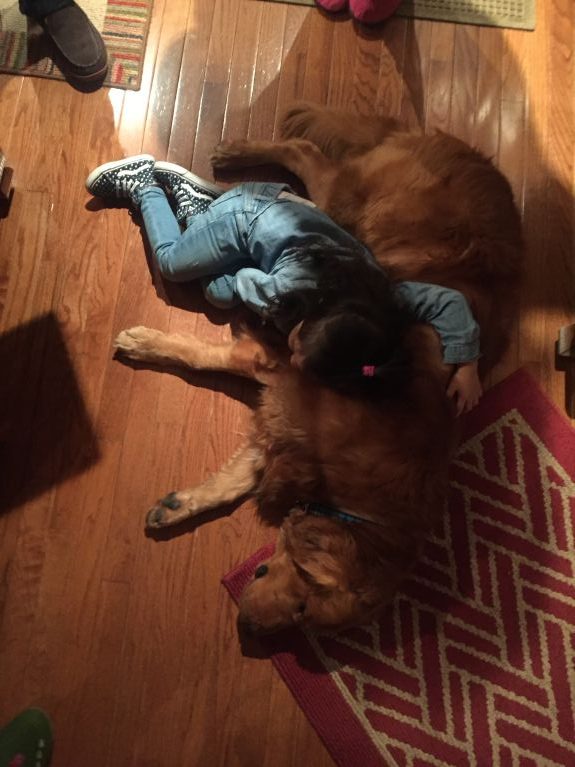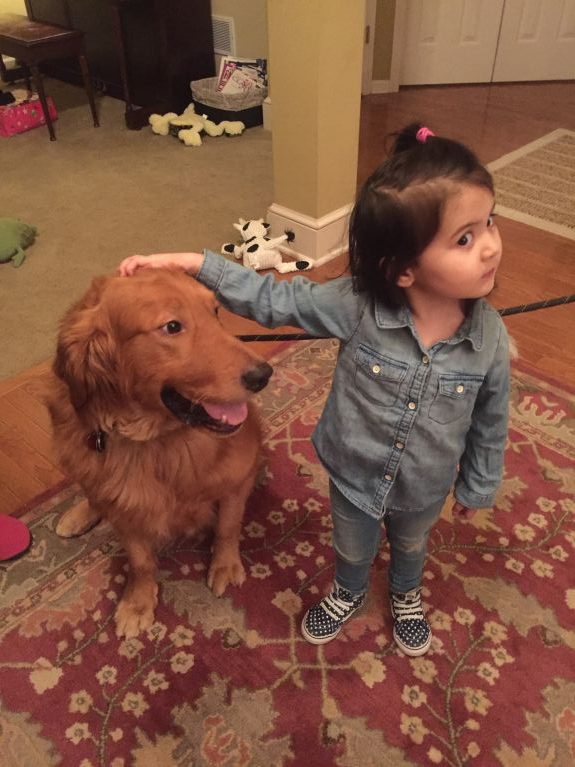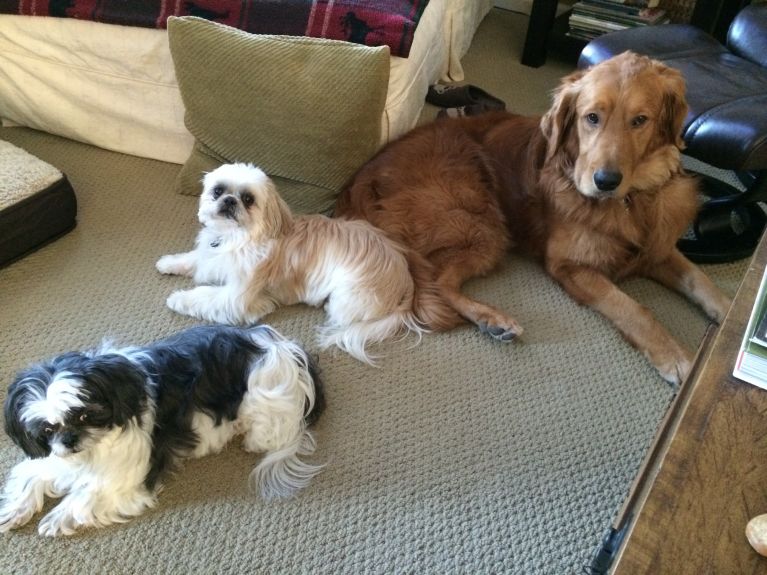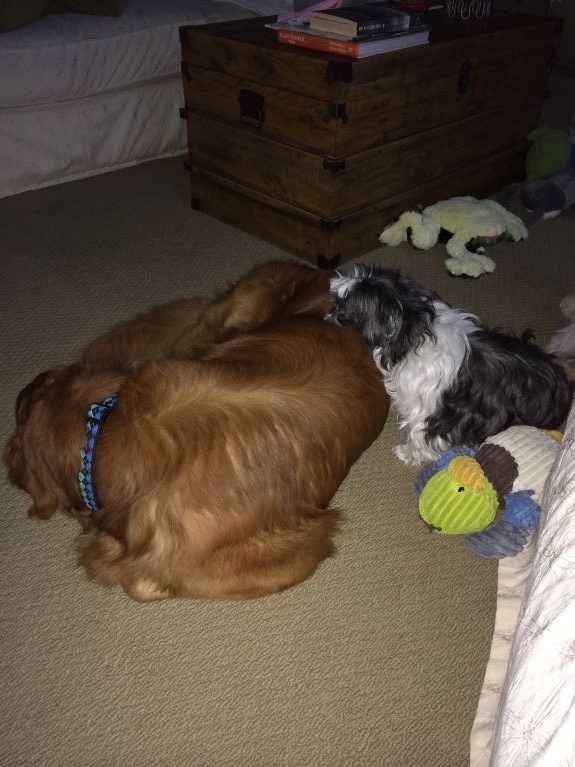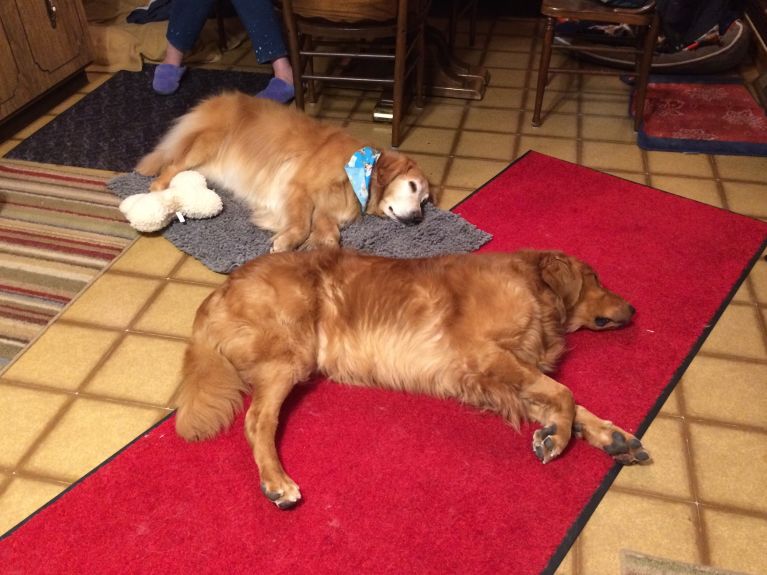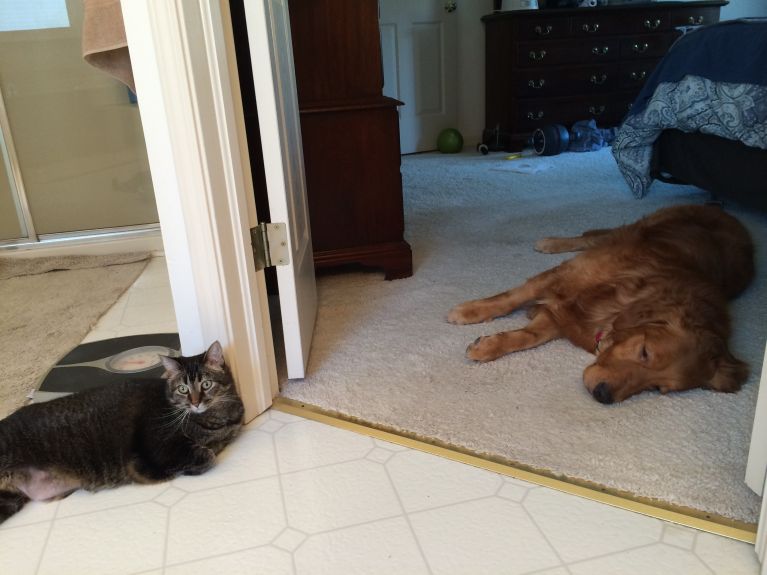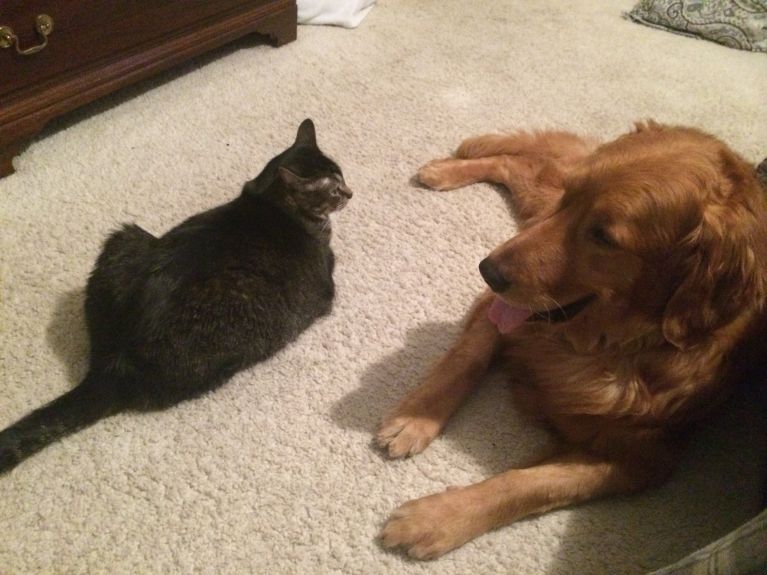 Lucy and Eugene are pretty close but I think they've accepted me as their big "little" brother!Lucy thinks I make a good pillowMy golden cousin Gabby and I lounging aroundLilly makes sure I keep my distanceBodie has realized I won't chase him